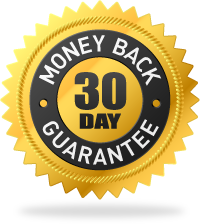 30 Day Money Back Guarantee & Refund Policy
Come to DoopChat with confidence. We want to make sure that you are 100% happy with your choice. If you have any technical or sales queries, do not hesitate to contact us.
However, if you feel the service is not the best fit for your requirements and you attempted to resolve issues with our support staff, we want to make things right. Your investment is fully-backed by a 100% satisfaction guarantee for the first 30 days after purchase.
Give DoopChat a try. Enjoy boosting more engagement with your customers inside the Facebook Messenger.
In the unlikely event you're not happy with DoopChat, just let us know within 30 days of purchase. We'll cheerfully give you a full refund on your investment.